16th Annual Lake Diefenbaker Pipe Band School

The 2018 school will be held at the same location as last year - Queen's House of Retreat in Saskatoon, SK- 601 Taylor Street West. The facilities are located on 7 acres of land. The property is riverfront, and has gorgeous views overlooking the South Saskatchewan River. For more details see www.queenshouse.org
July 15-20, 2018 at Queen's House of Retreat, Saskatoon, SK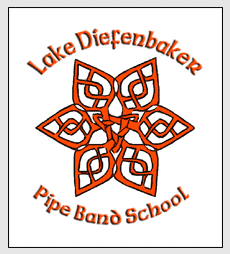 Instructors:
Piping: Bob Worrall, Ken Eller, Wes Sheppard
Drumming: John Fisher

Ceilidh will be held on Wednesday July 18th. There will be a silent auction. Donations for the auction are greatly appreciated.


Highlights:
Outstanding Instruction
Great Recreation
Great Family Atmosphere
Located at Queen's House of Retreat
Fantastic Meals
Download Documents
2018 Piping and Drumming Brochure
2018 Piping and Drumming Application

There will not be a Highland Dance School offered in 2018.
Contact:Rob Kinnaird
923 Emmeline Terrace
Saskatoon, SK.
S7J 5G7
Phone: 306-249-2939
Fax: 306-249-2933
Email: r.k@sasktel.net